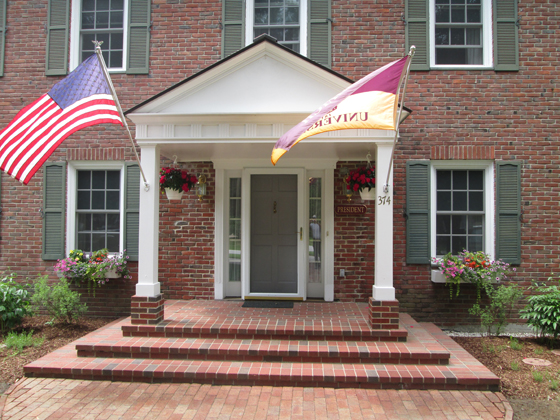 Painting Services for Commercial Properties
Shamrock Painting Company can handle both large and small commercial projects—from pre-finishing panels and cabinetry for offices and conference rooms in our shop, to painting full interiors and exteriors for businesses throughout Central Vermont.  We also work with contractors to provide painting, pre-finishing and finishing services.
We Work Within Your Schedule
In an effort to minimize disruptions to daily business, SPC works within your schedule to arrange our activities around the operation of your company.  We can also perform interior work after normal business hours or during company downtime. 
Use of Low VOC Paints & Stains
Shamrock Painting Company prefers to use low-odor, low VOC paints and stains. These environmentally friendly, fast drying coatings lessen the risk of exposure to toxic emissions for both SPC's staff and a business's employees.
Tidy Workspaces
We make every effort to maintain a tidy workspace and leave the space clean and free of tools and materials at the end of a workday.
Free Estimates & Work Guarantee
We are happy to visit your business to assess the scope of work and provide a free estimate. Shamrock Painting Company is fully insured and our work comes with a one-year warranty.
Shamrock Painting Company has completed projects for:
Retail properties
Universities
Restaurants
Office buildings
Multi-story buildings 
Commercial dairy farms