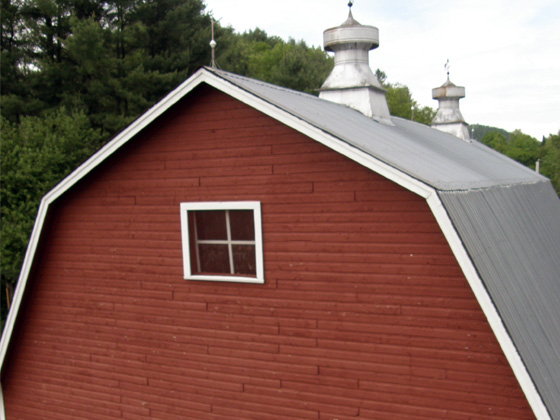 Farm Services
In addition to Shamrock Painting Company, the Donahue family owns Shamrock Farms in Northfield, VT. As a result, they have years of experience maintaining barns, fences, pastures, meadows and open land on their own farm, as well as on neighboring farms in central Vermont.
Years of Experience in Both Farming & Painting
The Donahue family's knowledge of farming coupled with years of painting experience, uniquely qualifies Shamrock Painting Company to provide painting, repair and maintenance services for farms in the central Vermont area.
From Farm Buildings to Fences
Repair, painting and maintenance of barns and outbuildings
Restoration and painting of cupolas
Mending and construction of wooden and electric fences
Property Maintenance for Small Farms
Brush hogging
Restoration of overgrown pastures
Rototilling
Manure and fertilizer spreading
Haying
Hay Sales
Shamrock Farms offers square hay bales for horses and cattle.
Free Estimates & Work Guarantee
We are happy to visit your farm to assess the scope of work and provide a free estimate. SPC is fully insured and our workmanship comes with a one-year warranty.