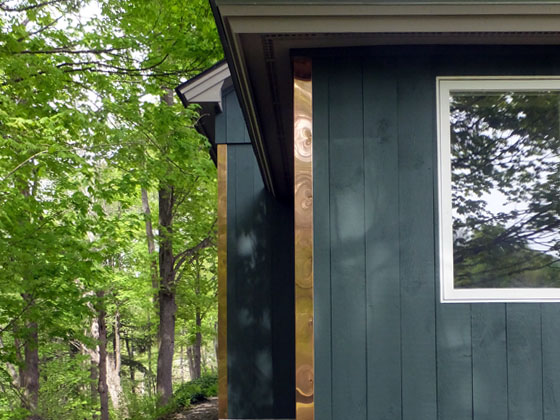 Residential Painting Services
Shamrock Painting Company provides exterior and interior painting and wood, concrete, vinyl and stone finishing services for homeowners, as well as businesses, farms and contractors in Central Vermont. For your safety and ours, we prefer to work with low-odor and low VOC (volatile organic compound) paints and stains whenever possible.
Protect Your Home for Years to Come
Painting not only beautifies a home from the inside out, but protects it from the elements and Vermont's harsh winters. Whether you are planning to paint a bedroom or the entire house, we firmly believe that thorough surface preparation and the use of high quality products are critical. This insures that the paint or finish will set properly and protect your home for years to come.
In addition to providing a free estimate, our services include:
Exterior
Surface preparation to include pressure washing, scraping, sanding, caulking, priming
Rot replacement
Painting or staining of house and trim
Pressure washing of vinyl siding
Deck finishing and restoration
Doors, windows and stairs
Garages, gazebos and cabanas
Barns, sheds and fences
Log cabins
Interior
Repairing, prepping and painting walls, ceilings and trim
Drywall and taping
Wallpaper removal and installation
Decorative painting
Cabinets and counters
Staircases
Furniture refinishing
Satisfaction Guaranteed
Excellent service and customer satisfaction are important to Shamrock Painting Company. We provide high quality products and skilled workmanship at a fair price. SPC is fully insured and offers a one-year warranty on all of our work.